Small Business Franchising Options
| | |
| --- | --- |
| ✅ Paper Type: Free Essay | ✅ Subject: Business |
| ✅ Wordcount: 5410 words | ✅ Published: 13th Sep 2017 |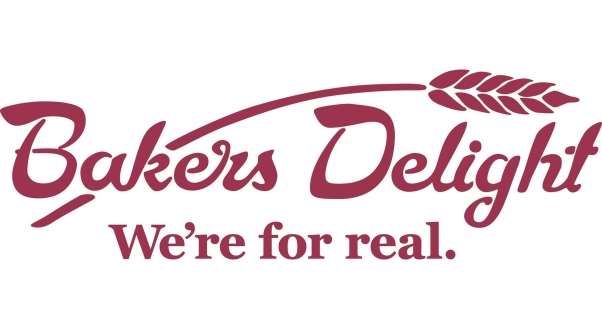 Investigate & Evaluate Small Business Franchising Options
This assessment informs regarding the franchising options in favour of small business. I have taken Bakers Delight franchise chain in this assessment task. Over here I have discussed about the various types and concepts of the franchises. Further it tells how the business ideas are suitable for business. It also tells about the possible cost structures. It mentions the responsibilities of franchiser and franchisee.
Task : 1
Integrated business operation is when an existing business adds other company products into their company may be as a strategy for connecting to align operations and strategy with the organization's money performance. By approaching the design and strategic management of these elements during this manner, it's able to maximise the profit generated by the operation, to minimize the waste and normally permit the business to perform effectively. Single unit franchising is the most likely place a brand new entrepreneur can begin. In this type of franchise, the franchisee would only be responsible for running one unit. However they would be tremendously involved with all of the everyday operations of the business. Bakers Delight bakery is one of the best example of these kinds which deals with only Bakery products.
Get Help With Your Essay
If you need assistance with writing your essay, our professional essay writing service is here to help!
Essay Writing Service
Manufacturing franchises offer a company a right to produce goods and services using the manufacturer's name (As Bakers Delight product). According to Franchise Perfection, many food and beverage companies are considered manufacturing franchises. These types of franchises might be considered "wholesale" or "distribution" companies as well. In this form the franchisor supply the whole materials as well as product to the manufactures. After that they produce the product according to the franchisee agreement along with sale of product to anyone other than a standard consumer. Manufacturers sell their product sprightly to the buyers. They can sell their product to small & individual purchasers. Retail is the deal of goods to end users, not for resale, but for use As well as use by the purchaser. The retail business deal with it at the end of the supply chain. Makers sell bulky quantity of goods to vendors, and dealers effort to sell those same quantities of products to consumers. Wholesale is a bulk sale by a manufacturer or distributor to for resale to a retailer. Retail is any sale to an individual or company for end use. This is the point to reach to the customers a wholesaler buy the product from manufacturer then he sell to the retailer and then product reach to the customer. A franchisor that sells goods to the shoppers, As opposed to a trader or provider, who normally advertise their products to commerce, is called retail product. A retailer purchases goods or products in huge quantity from manufacturers directly or via a wholesaler & then sells smaller quantity product to the consumer for a earnings. Retailing can be done in either fixed locations like stores or markets, door-to-door or by delivery. In franchise, a Retail service is that provide goods for sale to consumers. All the customers depend on service. If the service is excellent, then franchise until the peck point. (answer, 2017) (wipro, 2018)
The franchisor markets a unique business system under a trade name and franchising adopt the standardise procedures to run their own business. It needs to have certain key characteristic to assess viability of franchise from business idea. Intellectual property is a juridical concept which refers to creations of the mind for which exclusive rights are recognized. Under intellectual property law, owners are granted certain exclusive rights to a variety of intangible assets. Intellectual property rights may include copyrights, trademarks, patents, industrial design rights and trade secrets that franchisor own. Franchises are directly linked with individual franchises ,an individual enterprises have their totally free own business, For example soft drink franchises Bakers Delight have contract with franchisor ,a franchisor not allowed to change about quality ,price as well as trademarks. Even advertisement, individual franchisee can change anything with the permission of franchisor. If we are doing business we need to know about terms and condition .it is primary step to make business, if we know the term then we can manage business, For example provided the franchise is operating with the terms and Condition of contract that franchise can help to develop your business .they organize well, and make easy to do business.Services over here we must have Operational Manual, and we must follow this exactly to produce the goods and service.
Single unit- carrying the franchise business in a particular area as well as conduct operations. After proven performance, the franchise can request for additional areas. Mufti unit franchise – buying of 2 or 3 unit at the initial stage of franchise itself. The importance of marketing and selling financial products and services in a responsible way has been reinforced by the turmoil of the past few years. It is absolutely vital that we provide clear and transparent information on our products and services which is easy for our customers to understand, some of the marketing which we share with other franchises and some of marketing we done ourselves. The franchise, on I am working, is Bakers Delight. Bakers Delight has retail type franchise. In this type of franchise Bakers Delight supply the raw material to the manufacturer then they produce the product under franchise agreement & logo. Bakers Delight stores sale the material to customers its mean that a franchise make the direct sale. In this organization retail there is no agent between retailer and the customers. A business idea is a concept which can be used for commercial purposes. It typically centres' on a commodity or service, that can be sold for money. There are several methods for developing and testing a business idea. The ability to come up with a business idea can be transformed into a viable business, where ideas supported by feasibility and a business plan can then be sold to interested investors, firms, and interested parties for a lump sum or a management contract, or as agreed.
Business ideas, if introduced at the right time, when demand for such service or a product introduced by the idea is expected to surge, can lead to a very profitable business. Regarding product or service, Bakers Delight have to plan about availability of product and service in future similarly they plan about the how much stuff they need in future and how much man power they require in future. It all will need in future for Bakers Delight. Track Record delivers a fusion of practical audit skills with unique supporting IT systems, natural resource & traceability expertise. The market goodwill of a Bakers Delight, if a Bakers Delight's finance record was good or bad, they are paying their liability and debt properly this all think is a track record of company. It means a company like Bakers Delight, they have their own product standardization and people easily know about their product and there quality of product is too high that all things is the effort for success. Bakers Delight offers 'hands-on' support and proven business procedures and systems, to assist in managing your business to success.
Location of each Bakers Delight – investment in land for outlet or rent, Vehicles for material supplying -purchase, Warranty and guaranty claims, Salaries of Bakers Delight's Staff. Starting a new business is risky. One of the biggest benefits to franchising is marketing. The franchiser of Bakers Delight can prepare and pay for the development of professional advertising campaigns. National marketing done by the franchiser benefits all franchisees. In addition, the franchiser can provide advice about how to develop effective marketing programs for a local area through a cooperative marketing fund, a franchiser also provides training for the franchisee. This is especially important if the concept is complex. The franchisee pays an initial fee and an ongoing royalty to the Bakers Delight franchisor in exchange for a proven business operation and identity. Benefits of this package include the franchisor's name and its product line, marketing techniques, production and administration systems, and operating procedures. A second option is to pursue a product or trade name franchise in which the franchisee becomes part of a franchisor's distribution network. These affiliate franchises are thus able to pool their assets together for purchasing, advertising, and marketing visibility purposes. In Bakers Delight franchising, franchiser by building a successful brand through marketing, good practice and innovation creates goodwill which is utilized by the franchisees to further give the goodwill and add value to the business. As the business grows and market recognition increases, the goodwill coming to the business will also increase. Goodwill therefore is an important component when valuing a business and should be evaluated and protected. Goodwill can be most easily be defined and protected by gaining Registered Trade Marks for the trading name and logs of the franchise. While a payment to employ a trademark license is a royalty, it is accompanied by a "guided usage manual", the use of which may be audited from time to time. However, this becomes a supervisory task when the mark is used in a franchise agreement for the sale of goods or services carrying the reputation of the mark. For a franchise, it is said, a fee is paid, even though it comprises a royalty element. The additional resources associate partner scheme offers new recruiters or experienced recruitment consultants a one step to run their own recruitment desk and retain all of their billings. Franchiser should supply the products and services for the brand as a whole, including research and development of new products and services. It is a proven system of doing business. It is also important to maintain the standard of the product among all the franchisees. Selling quality products in one location and less quality in another is not ok and can ruin the reputation of your franchise. (definations, 2001-2017) (drone_pilot, 2016) (uk essay, 2003-2017) (uk essay, 2003-2017)
Customers expect each franchise to be the same and provide the same service and quality regardless of where they are located. It is important to maintain a high level of support and training for each franchisee as not all will have experience in running a business. Additionally, there may be some aspects that need support from other people, such as financial support or legal support. It's a good idea to have a network of trusted professionals around us that franchisees can also use. The most important aspect of running a franchise business and it is the franchisor that is responsible for maintaining consistency through everything in the business. As the business owner, it is his responsibility to make sure all franchisees have access to promotional products. This includes, but is not limited to: posters, flyers, brochures, competition entry forms, loyalty cards and promotional giveaways such as badges or 'buy one get one free' coupons. This is so franchisees offer the same promotions and discounts regardless of where they are. Of course it is always great to put a spin on the marketing products to suit their environment but making sure franchisees are always offering the same thing is very important for the customer. It is a main function of franchiser that they has in the new endeavour is as an investor into business. they will need to invest financially with an initial franchising fee, but also be prepared to pay any additional costs that might be necessary to get the business up and running such as equipment costs. Also, there will be ongoing royalty fees that he or she will need to be aware of. Give a copy of the franchise agreement, other contracts and the franchisor's financial statements. (Small Business Administration)
The franchisor, however, cannot, under federal law, make claims concerning the amount of money you will make. The UFCO (Uniform Franchise Offering Circular) will disclose estimates of all initial start-up costs. After establishing the context, the next step in the process of managing risk is to identify potential risks. Risks are about events that, when triggered, cause problems. A franchiser has tope based on the best available information, be tolerable, has ability to take human factors into account, to be transparent and inclusive, to be dynamic, iterative and responsive to change. The Franchisee is ready to start a new business, but may not have enough experience in running a business to be comfortable starting one from scratch. (ESDmodule2011.pd, 2017) (Small Business Administration)
Most new businesses have a fairly high failure rate-sometimes due to mistakes made by inexperienced business owners, other times due to unexpected conditions in the market. What the Franchisee is looking for is a leg-up in starting a business so they have an increased chance of success. This is exactly what purchasing the right to use an existing business system and Bakers Delight brand name provides them. Franchises have to run your business according to their standards of Brumby regarding products and services. Consistency from store to store is what brings customers into franchise businesses. A customer should expect to get the same product or service from Bakers Delight brand name regardless of which building they walk into. If one outlet doesn't do it, other units suffer. Franchisee have to fulfil their capital requirement in business capital requirement is the type of fund which a business needed to be set up so that the responsibility of their franchisee to fulfil all the basic need of capital. Likewise capital is needed for purchasing machinery for business and for daily revenue expenditure for business franchisee have no right to hide any type of capital requirement. That the duty of franchisee to pay proper royalty to their franchisor they have no right to hide any financial information to their franchisor. Royal payments: The key responsibility of franchisor to pay their earn royalty at proper time likewise if a franchisee get a profit of $10000 and there royalty in 25% so it the responsibility of franchisee too pay $2500 at a proper time. They are not allowed to do any manipulation of account they have to pay royalty properly at proper time. There is the proper commitment between franchiser and franchisee they have to be honest to their commitment and have do business in legal term and condition franchisee have to commit about the responsibility of their work and they have to agree to their commitment likewise commitment to do business for ten year with franchisor.
Franchisee have to age with franchiser to fulfil all sort of operational requirement to their business like wise they have to do all daily operation of the company likewise doing daily manufacture process of the company and that the key responsibility of a franchisee to fulfil daily operational requirement of business. Franchisee have to do all sort of marketing requirement they have to buy all daily raw material from market and any sort of marketing like advertising of product etc have to do if franchiser want it. That the essential role of franchisee to inform the franchisor of the total sales and about money and about the amount of royalty franchisee also able to report the amount of raw material used in the industry and much more what are the raw material should be in the business. There is a fair limitation of franchisees that how much they will be involved in the franchise business, some have already set rules about incorporating some rules.
TASK : 2
Executive Summary
In this report, we are going to discuss regarding the strategies required to enhance the operations of franchise as well as demonstrating & analyzing the necessities through different tools of presentation. Moreover we have done the comparison as well as evaluation regarding the operations of the franchise. This assignment hold huge information and description of factors which are consider for the set up as well as for the success of any kind of franchise. I have chosen "Bakers Delight" an Australian franchise Company for my assignment. It will provide us the thoughts & information to value how franchises are getting developed as well as their working formula. Help of comparison is taken to describe the factors clearer to the reader. Moreover this report has the checklist of the activities done by the franchisor and the franchisee I running the franchise which will the reader to understand the role of both more clearly.
Introduction
Bakers Daylight is a Australian-owned bakery franchise chain with outlets in Australia, New Zealand and Canada. Today's date Bakers Delight is running in more than 700 places. They are getting excellent response from all locations because they know very well that how to win the heart & trust of their customers. They straight focus on their quality. This topic will help us in investigation & evaluation small business franchising options, Identification of the core elements of the business franchise ventures, Determination of the essential requirements for establishing franchise business operations and the evaluation of franchise proposals. (WikiVisually) (bakers delight, 2017)
In 1980, Roger and Lesley Gillespie started Bakers Delight in Hawthorn, Melbourne for the first time as we can say the origin of Bakers Delight is from Melbourne. They selected this name because they trust that each loaf, each roll, each pizza and bun should be a delight to bake, a delight to consume as well as the service you receive is delightful. Nowadays you can found Bakers Delight nearly in 700 locations across four countries. That's a lot of bread being baked fresh and delivered to a lot of happy customers In 1995 November they went global for first time since they started, direction towards the Tasman for opening their first Bakers Delight branch in Auckland (New Zealand), till the end of year 2000 – 400 bakeries open across Australia & New Zealand by Bakers Delight. Bakers Delight has been supporting BCNA (Breast Cancer Network Australia) for more than 15 years and has raised $15 million so far.
Franchising is a growth strategy as a mutually-dependent joint venture of the Bakers Delight franchisor and Franchisees. The franchisor & franchisee themselves with in view of their mutual achievements. To achieve this goal of Bakers Delight, the commitments of the parties, all through their relationship, based on central policy principles. The principles apply to the relationship linking franchisor & franchisee, as well as the relationship of the master-franchisee & sub-franchisee.
From their classic loaves and famous hot cross buns, to crusty artisanal sourdoughs as well as bread's baked fresh every day. Full of flavour and made with love, they use 100% pure ingredients for making their products. They are passionate about local communities. That's why their bakeries donate any product left at the end of the day to local charities and community groups making sure fresh bread goes to the folks that really need it.
Bakers Delight is a large Australian owned bakery started in 1980. Bakers Delight can be found in more than 700 locations across Australia, Canada, USA and New Zealand. That's a lot of bread being baked fresh and delivered to a lot of happy customers.
As there are 27 outlets of Bakers Delight available in New Zealand and its business performance is increasing day by day. Bakers Delight can be found in more than 700 locations across Australia, Canada, USA and New Zealand. Bakers Delight is in the top 500 private companies for 2014.
From past 36 years, Bakers Delight tried each day to deliver best products to their customers and achieved success in winning the hearts to their customers. Their vision is to be the world's best fresh bread retailer, Mission is to deliver quality bread, provide superior service as well as create delight for all stakeholders, and Values include having a passion for fresh, delightful bread, creating delight for all stakeholders, ensuring a win-win environment for all stakeholders and living and breathing innovation. (sportstg)
The main competitors of Bakers delight are Hollywood cafe, Brumby's as well as Panettone. The main competitor of Bakers delight is Woolworths which is more known brand and older than Bakers delight. But in some areas Bakers delight doing good Bakers delight giving online services to their customers but Woolworths is not started their online services yet. Woolworths have a good name in United Kingdom with over 800 stores 30000 employees. It is successful, popular own-store brand such as Lady Bird, Chad Valley.
We support every move of our franchisees, with our hands-on support with our proven business processes and systems to run every day of the bakery. In the last 36 years the development and improvement of our performance. With their extensive training and ongoing job opening your own business, reliable work and more about the subject. Each franchise dedicated, passionate, full of dealers is part of a strong community. Our meetings, planning education, competitions and local events organization, you can share ideas and insights. We have an experienced marketing team to assist you at the national and local level. Our support office constantly searches for new operating capabilities, developing new products, targeting new markets and refining online platforms.
In 1980, Roger and Lesley Gillespie started Bakers Delight in Hawthorn, Melbourne for the first time as we can say the origin of Bakers Delight is from Melbourne. Nowadays you can found Bakers Delight nearly in 700 locations across four countries. There being a lot of freshly baked bread and a lot of happy customers
In May 1,1980 Bakers Delight was founded by Roger & Lesley Gillespie in Hawthorn, Melbourne. By 1990 – 20 bakeries operating in Victoria, In between 1993-1994 Bakers Delight expanded nationally and opened in Sydney, New South Wales, Brisbane, Queensland and Perth and west Australia. In 1995 November they went global for first time since they started, direction towards the Tasman for opening their first Bakers Delight branch in Auckland (New Zealand). In end of year 1996 – 225 bakeries open across Australia & New Zealand, in next four years they across 400 bakeries. In 2003 Bakers Delight opens in Canada under the COBS Bread brand. Over 600 bakeries operating across three countries in 2004. Bakers Delight celebrated their Silver Jubilee in 2005 for delivering fresh products & continuously winning the hearts of their customers from last past 25 years. In 2015 raise $1.79 million for BCNA. Taking total to more than $15 million. Till the end of year 2016 they are operating nearly 700 bakeries across four nations.
Bakers Delight made a good brand name with their 100% pure products in the market; they extremely focus on their quality because better quality touches the heart of their customers which make them their loyal customers. Since 1980 they are getting big and better each day. Every day they bring fresh products to their shop for their customers and if some products left back in shop till evening then they directly send those products to charities. Bakers Delight has gain impressive progress in its sales and popularity. Looks after its review of the information provided by the franchise as a franchise is able to invest the money rather than running a good business.
Over the past 36 years with over 700 bakeries in Australia, Canada, USA and New Zealand, Bakers Delight is known as Australia's Most Successful Bakery Franchise.
Provides a dedicated support team group marketing advertising campaigns, public relations, research, and design as well as product development. Bakers Delight known well for its strong brand name, company owns many logos, trademarks, tag it is really helpful to support the franchise to fulfill its brand image, its marketing goals for its strong brand name which is really helpful to support franchise to meet its marketing goals.
Franchise purposes, communication may break down geographically as well as the franchise, create a relationship. Communication between the franchises should be clear and consistent.
There are several franchises have these communication processes & channel to meet their goal and targets, they are as followings:
Immediately return calls
Internet websites
A point person for each franchise vendor
Franchise network conference-calls
To keep records of every sale through advance system in store outlet
First of all we have to known the idea of our franchise for the reason that it can be depend on the site location. The places where we are going to open are retail store should be on the desires part of street. It should be on the main street, in the reach of potential customers and there should be parking space as well.
There are few things we have to keep in mind before opening a franchise and they are as followings :
That place should be competitors & opponents free
Must have enough potential customers
It is necessary to examine traffic patterns around that specified location
Keep in mind that you should be able to afford the place for you which you are looking for
Line of basic infrastructure around the area, sewerage, water supply, should be located on main road and electricity connections
The store should be around any mall, market or any other big place
TASK : 3
Franchising is more secure than your own start-up, does not mean that it's risk-free and hence it is important that you research yourself well, franchise, franchisor and market. Once deciding about Bakers Delight franchising, one person is thinking about buying franchisees with franchisors in the next phase. The situation of the franchise should also be considered. A person should not only see the business in relation to his competitors but also evaluate the possibilities for the industry.
Factors

1

2

3

4

5

Comment

Range, availability ,and quality of product and services

â-

Bakers Delight provides wide range of product and all fresh that supports healthy life style.

Ideas and intellectual property

â-

Bakers Delight offers high reputation brand name but only in two countries.

Franchise area and territory rights

â-

Bakers Delight has owned 40 percent bakeries by franchisees with more than one site and not enough territorial right

Distribution arrangements

â-

Bakers Delight began as a single bakery in Australia, and now has over 700 bakeries in four countries.

Marketing and promotion support and requirements

â-

Bakers Delight provides moderate marketing support and promotions in Outlets as well.

Royalty levels & responsibility

â-

Bakers Delight has a very high royalty percentage of customers.

Legal and regulatory requirements

â-

Bakers Delight is a quality business with best practice process and documentation around its franchise system.

Training support

â-

It provides for Franchisee and Bakery staff development programs. This is also supported by off the job course and seminars.

Operational support

â-

Operations – it has specialist support staff across all four nations acting as a business resource with expertise across numerous fields.

Administrative support

â-

Bakers Delight provides financial assistance including roistering and payroll systems, negotiating bakery public liability insurance.

Pilot operation opportunities

â-

Brumby provides support and good procedures and systems, to assist in managing the business to success.
Factors

1

2

3

4

5

Factor which we evaluate

A

â-

Franchise purchase price and payment : franchise are more expensive to invest and pay the purchase cost is reasonable compared to other competitive franchise

B

â-

Franchise purchase cost and payment : Bakers Delight is one of the bakeries known among business and franchise fees are very impressive for a new franchise.

C

Cite This Work

To export a reference to this article please select a referencing stye below:

Reference Copied to Clipboard.

Reference Copied to Clipboard.

Reference Copied to Clipboard.

Reference Copied to Clipboard.

Reference Copied to Clipboard.

Reference Copied to Clipboard.

Reference Copied to Clipboard.

DMCA / Removal Request

If you are the original writer of this essay and no longer wish to have your work published on UKEssays.com then please:

Related Services

Our academic writing and marking services can help you!

Prices from

QAR553

Approximate costs for:


Undergraduate 2:2
1000 words
7 day delivery

Order an Essay

Humanity University

Dedicated to your worth and value as a human being!

Learn More

Related Lectures

Study for free with our range of university lectures!

Freelance Writing Jobs

Looking for a flexible role?
Do you have a 2:1 degree or higher?

Apply Today!

Study Resources

Free resources to assist you with your university studies!