"Jetsmart" Engineering Parts Management System
| | |
| --- | --- |
| ✅ Paper Type: Free Essay | ✅ Subject: Engineering |
| ✅ Wordcount: 2551 words | ✅ Published: 31st Aug 2017 |

"Jetsmart"
Engineering parts management system
Q: What were the main factors that played a major role in the flop of the $40 million project?
This report was commissioned to examine the failure of an IT project called "Jetsmart" at Qantas airlines. The project initially costed $40 million but miserably failed to stand up to its expectations. We interrogated the potential reasons of the failure with the help of information and data available online. Methods of analyzing included questioning the scope of the project, identification of key stake holders and difficulties in communication due to complex IT structure at Qantas.
Get Help With Your Essay
If you need assistance with writing your essay, our professional essay writing service is here to help!
Essay Writing Service
Most of the IT projects by Qantas faced failures even though they have invested millions of dollars on IT. These failures had a huge impact on Qantas but that didn't stop them from investing in IT. Qantas began its long haul modernization plan simply after the organization's IT framework had turned out to be perplexing and awkward. This evident lack of common sense put the whole overhaul program, including its individual venture segments, at expanded hazard. The purpose of the project "Jetsmart" was to provide assistance to the engineers in the repairing of aircrafts. But it actually increased their workload and they completely refused to use the system. One of the major reason was that engineers (eventual users) were not engaged in the development phase of the project. They had no say in this until project was actually implemented. They lacked proper training and knowledge regarding the usage of the new software.
Besides this, unstructured top level management was another factor which played a vital role in project's failure. It lacks proper communication ability with the mechanics and engineers. Only if there was flexibility within the communication channel, this project might have been cancelled in the initial stages. This could have saved Qantas a lot of time and not to mention $40 million.
Qantas Airways is the banner transporter aircraft of Australia and its biggest carrier by armada estimate, universal flights and global goals. It is the third most seasoned carrier on the planet, after KLM and Avianca having been established in November 1920. It started worldwide traveler flights in May 1935. As of March 2014, Qantas had a 65% share of the Australian residential market and conveyed 14.9% of all travelers going all through Australia. It additionally works different auxiliary aircrafts to local focuses and on some trunk courses inside Australia under the QantasLink standard. Its backup Jetconnect gives benefits amongst Australia and New Zealand, flying under the Qantas mark. Qantas likewise possesses Jetstar Airways, a minimal effort carrier that works both universal administrations from Australia and local administrations inside Australia and New Zealand; and holds stakes in various other Jetstar-marked aircrafts.
In February, 2008, Qantas scratched off Jetsmart, a $40 million engineering parts IT system. Inability to draw in the specialists who might be the possible clients of the framework into the prerequisites and configuration forms brought about a framework that the users esteemed to be unusable once it was propelled. After only a couple of years in operation (amid which time some staff declined to utilize it and unions undermined mechanical activity), the framework was dumped and another framework was presented. In this report we will examine the significance of IT in Qantas carriers and research the potential explanations behind the disappointment of such ventures. In spite of the fact that contributing a great many dollars on IT (roughly $430.98 million AUD on yearly premise since 2005), a large portion of the ventures did by Qantas were brought about to disappointment. The effect of these disappointments was cataclysmic for Qantas Group, however despite everything they have faith in putting resources into IT.  Main focus will be on the engineering parts management system "JetSmart". What were the main factors that played a major role in the flop of the $40 million project? And how those factors could have been avoided if the project was to be successful?
The Qantas Group's long term vision is to achieve the status of world's best premium airline as well as best low fare carriers. As indicated by the financial review report, Qantas are concentrating on five basic objectives keeping in mind the end goal to accomplish this. These objectives are "safety is our first priority", "right aircraft right routes", "customer service excellence", "operational efficiency" and "two strong complementary brands".
IT has helped the flight business flourish. In today's aggressive world IT and Business methodologies ought to be firmly adjusted to make progress particularly in the carrier business. At Qantas' it is trusted that the IT systems determine the business methodologies.
Safety is Our First Priority:
To accomplish world's best well-being hones so as to give clients sentiment security IT finds flyers who may posture danger to others in flight utilizing database frameworks. Utilization of amazing scanners for examining of things can likewise uncover things that could be of potential danger to different flyers.
Right Aircrafts Right Routes:
Fleet restoration with better navigational framework, giving ideal courses to flyers. Online flight booking uncovers ideal courses. Realizing that you are in the right flight by legitimate filtering of tickets by means of the scanners before loading onto the flight.
Customer Service Excellence:
Qantas views fabulous client benefit as the foundation of the business. IT conveys Qantas' administrations nearer to the client. It permits 24 hours a day and 365 days consistently benefit, for instance online flight booking framework. It helps data in a flash be accessible for the clients. IT additionally catches client inputs by means of sites or portable appointments which help to additionally enhance services.
Operational Efficiency:
Significant IT anticipates are in progress to help expand profitability at Qantas. Private email administrations and groupware help in better joint effort between offices, representatives, clients and providers at Qantas. IT helps rushing the improvement of more open and inventive societies that can prompt to Operational Efficiency.
Two Strong Complementary Brands:
For Qantas and Jetstar to be the best premium and low charge brands, online pursuit of various carriers' flight times and tolls can help Qantas contend. Because of the quick extension of the Airline Industry and the focused way of charges and flight bargains, interest in IT is vital as it can prompt to development which will give Qantas driving edge.
Qantas had made a substantial investment in venture Jetsmart in mid-2004, which was viewed as a vital initial phase in the organization's interest in new data innovation frameworks to drive its support, repair and upgrade operations. The Jetsmart framework was an interval stage to hold together Qantas' current frameworks until they settled on a substitution framework. Consequently Jetsmart will in time be eliminated and the new framework will supplant it. In February, 2008, Qantas drop Jetsmart, a management framework usage that cost them $40 million.
Issues with the venture backpedal to no less than 2004, when the union entered a debate with Qantas, asserting the product pointlessly expanded its individuals' workload. It obliged engineers to do extra information section and bookkeeping work. Around then, the union exhorted mechanics utilized at Qantas to "not help with the execution". Australian Licensed Aircraft Engineers Association government secretary Steve Purvinas said "support specialists discovered Jetsmart unusable". Mr Purvinas faulted the issues with Jetsmart for Qantas administration, which he said was not doing what's needed to elevate experienced engineers to senior administrative parts. Purvinas clarified the product was inadequately outlined and hard to utilize, and that engineers didn't get adequate training. "Management is not qualified to determine what the software needs. Jetsmart was a white elephant that didn't work. When you have an airplane holding 400 passengers that needs repair, you fix the plane, not play with software", said Mr. Purvinas. ("Qantas to Axe 40 Million IT System")
Qantas Engineering executive general manager David Cox admitted there were problems with the Jetsmart system. Mr Cox said "During the development phase some issues arose with the system, training and the management of change. It became obvious that the IT structure at Qantas is complex. There was again huge loss of revenue and another major IT project failure which again cost loss of shares and investors pulling plug on investments. Attitude towards the engineers that resulted to strike gave the management bad reputation. Media embarrassment for Qantas continued as they had no faith in their engineers and began outsourcing maintenance, repair and overhaul operations". ("Qantas – Why Do Projects Fail?")
There were many causes regarding the scope and implementation of the project. Conflict between stakeholders and lack of change management's vision led to the disastrous failure of the whole project.
Failed to identify key stakeholders
Qantas should have identify the people and groups that were important to the success or failure of the project. In case of Qantas, upper tier and middle tier should have had continuous communications with the engineering department and considered them a key stake holder for the success of the Jetsmart. Qantas considered only the management department which wasn't a viable alternative to the important of the engineering sector. ("Impact of It on Airlines Sector Qantas Group Management Essay")
In the process, Qantas should have analyzed and documented relevant information with respect to both the management and engineering sector of their interests, interdependencies, influence, involvement, and potential impact on the success of the project.
Lack of stakeholder engagement
Stake holder engagement was another issue in the process of the implementation of Jet Smart. There should have been emphasis on continuous communications with stake holders regarding their expectations and needs throughout the project life cycle. This would have helped the company establish the dos and don'ts of the implementation of the new management system.
Find Out How UKEssays.com Can Help You!
Our academic experts are ready and waiting to assist with any writing project you may have. From simple essay plans, through to full dissertations, you can guarantee we have a service perfectly matched to your needs.
View our services
Change management failure
Monitoring of the overall project holder relationship and plan for engaging stakeholders was completely absent in throughout the project implementation. The engineers who were supposed to be the eventual users of the software had no proper knowledge of the system. They were lacking the training on how to effectively and efficiently use the new software. This could have been avoided and could've eventually led to a possible success of the project. Proper engagement should have been constructed between the management and engineering department as a smooth engagement between two important stakeholders would have contributed to proper resolving of grieve and resentment with the new management system.
Complex structure
Qantas Group has an unstructured administration that needs correspondence capacity and does not comprehend IT issues. A decentralization of the venture administration and building divisions are imperative so as to expand time and productivity of tasks. Additionally all departmental administrators, financial specialists, extend directors and worker agents should be incorporated into system arranging gatherings to enhance correspondence and to share views.
To conclude Qantas has been pretty much out of luck when it comes to undergoing IT projects. Jetsmart was an utter failure of the Qantas group and cost them loss in revenue and reputation. The inability to engage stakeholders (engineers) in the initial stages of the project was one of the factors of project failure. Strong union tides led to the unacceptability of the new software among engineers and mechanics. The scope of the project was to increase the performance of the system and to be more time efficient.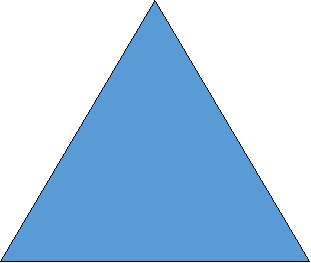 Jetsmart

But it failed to do so as this scope was not aligned with interests of stakeholders. Eventually the project was dumped by Qantas in 2008. We trust Qantas is balanced for progressing IT disappointment: complex specialized foundation, obsolete legacy frameworks, authority that doesn't comprehend fundamental IT issues, union issues, and a recorded example of disappointment join to paint a questionable future. It's fascinating to take note of the organization's IT consumptions expanded 8% in the second 50% of 2006 and 26% in a similar period for 2007. Now Qanats has replaced the old Jetsmart management system with "project Marlin" and hopes it will reduce maintenance and repair cost. Let's see what future holds for this new venture.
References  
"Impact of It on Airlines Sector Qantas Group Management Essay". UKEssays. N.p., 2006. Web. 18 Feb. 2017.
Krigsman, Michael. "Qantas Airways: A Perfect Storm for IT Failure? | Zdnet". ZDNet. N.p., 2017. Web. 16 Feb. 2017.
"Qantas – Why Do Projects Fail?" Calleam.com. N.p., 2017. Web. 19 Feb. 2017.
"Qantas to Axe 40 Million IT System". The Australian. N.p., 2017. Web. 16 Feb. 2017.
Cite This Work
To export a reference to this article please select a referencing stye below:
Reference Copied to Clipboard.
Reference Copied to Clipboard.
Reference Copied to Clipboard.
Reference Copied to Clipboard.
Reference Copied to Clipboard.
Reference Copied to Clipboard.
Reference Copied to Clipboard.
DMCA / Removal Request
If you are the original writer of this essay and no longer wish to have your work published on UKEssays.com then please: