Rise of YouTube Celebrities as a Media Product
| | |
| --- | --- |
| ✅ Paper Type: Free Essay | ✅ Subject: Media |
| ✅ Wordcount: 2532 words | ✅ Published: 2nd Aug 2017 |
YouTube is a worldwide video sharing website established on the 14th of February in 2005 by Chad Hurley, Steve Chen, and Jawed Karmin. Chad Meredith Hurley (born January 24, 1977) an American co-founder and former CEO of the popular video-sharing website YouTube and MixBit shared YouTube's aims to the media: "We wanted to create a place where anyone with a video camera, a computer and an internet connection can share their life, art and voice with the world." When Chad Hurley joined hands with his ex-Paypal colleague Steve Chen to create the video sharing site called YouTube, little must he have thought he was in the process of revolutionizing the way people viewed online content. YouTube went on to become the second largest search engine in the world after Google. And a history was made when it was acquired by Google for a mind-boggling $1.65 billion in October 2006! Today Chad Hurley is a billionaire, thanks to the stock options that he received from Google during the acquisition of his personal achievement YouTube. But behind this wealth there lies something extremely priceless – a will to succeed and a will to create something unique and different. In recent years, YouTube has opened new doors for talent discovery. Never before has it been so easy for talented singers, dancers, actors and artists to achieve instant fame. Today, a person can upload a video of himself singing to YouTube and, if it gets seen by the right person, he could receive millions of views, get a record deal and begin a whole new life overnight.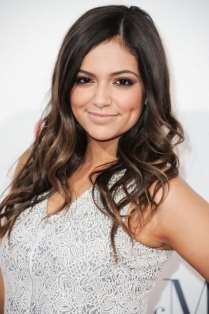 Bethany Mota
In June 2009, at the age of 13, Bethany Mota started her YouTube channel, /MacBarbie07, as a way to share her creative fashion and beauty tips. Five years later, a large audience of more than 5 million subscribers (collectively averaging 20 million monthly views) who can't seem to get enough of her tutorials, "haul" videos and style advice. How did Bethany go from making videos in her bedroom to launching her own clothing line and appearing on national TV? We can take three important lessons from Bethany's success. During her first few months of uploading, Bethany adopted many of the Beauty & Fashion formats that were becoming popular on YouTube at the time. She uploaded "haul" videos (showing off her recent shopping purchases), makeup tutorials and vlogs with youthful fashion tips. Her videos did well, but her first video to surpass 1,000 views was a makeup tutorial based on popstar Selena Gomez. Bethany realized that tying her video to a trending topic-one that resonates with her target audience-increased her exposure. That video's modest success enabled the videos that followed to reach thousands of viewers too. Bethany's videos resonate with her audience because her personality, style and themes are perfectly suited to teen interests-and they mirror her own interests. Videos such as "You Are Not Alone"(2010) and "Confidence" (2011) directly address issues central to the teen experience: bullying and self-confidence. Bethany has literally grown up on YouTube, and she's transformed herself into a renowned influencer and a successful brand. Her channel began as /MacBarbie07, featuring a consistent schedule of "haul" videos and tutorials. But as she and her channel matured, focusing on back to- school programming and other compelling videos, Bethany shifted gears: She has now branded the channel with her true name (youtube.com/bethanymota). This change reflects her genuine personality and the strong connection she's built with her fans. Bethany's eye for fashion, smart programming ideas and strong relationship with her audience have ultimately enabled her to become one of the most popular and influential

beauty and fashion creators on YouTube. Her fashion videos are so popular, that she became a millionaire by the time she was 18 years old. Her current net worth is approximately $2.2 million as of 2015. Business Insider estimated in 2014 that her annual income is $480,000. That means that Bethany Mota earns $40,000 per month. The social impact of YouTube is phenomenal. Ten billion views a month is a number that speaks for itself: Online video is an explosive new medium, and YouTube has proven to be dominant in this arena. And while for some the site provides mere entertainment, for others, YouTube is proving to be a valuable research tool, as well as a medium for expression or documentation of aberrant behavior.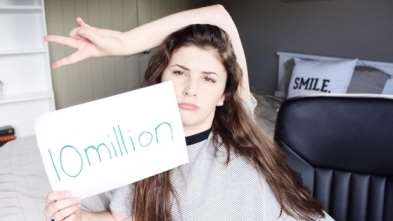 Jaime Curry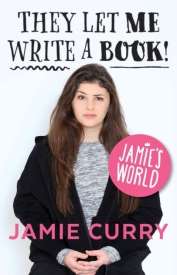 Hawke's Bay teen Jamie Curry began posting videos from her bedroom in 2012, aged 16. Her Jamie's World brand exploded into a wildly popular Facebook page and more importantly, YouTube channel. The 18-year-old online screen queen from Hawke's Bay now has more than ten million followers on Facebook and more than a million subscribers on YouTube. New Zealand teenager Jamie Curry of Jamie's World has been nominated for "Favourite Internet Sensation" by the Kids' Choice Awards. The awards show is run by American network Nickelodeon and hosts superstars like Ariana Grande, Selena Gomez and Cody Simpson. Curry was excited because she had never been nominated for anything so big "out of New Zealand" before. "Obviously I watched Nickelodeon as a kid, so it's weird," she said. Graduating from high school last year, Curry now works full time on her videos. In fact, she didn't know what she would be doing without her online career. "I was kind of like one of those real lost kids," she said. "I didn't have an interest in drama or in acting, I was like 'Oh yeah that's impossible' "So I'm lucky that this stumbled across my lap because otherwise I would be very lost." New Zealand's most famed social media export has currently just come out with a book! Her book, titled 'Jamie's World: They let me write a book!' promises to take her fans behind the scenes of her online existence. It's latest in a long line of 'behind the scenes' books published by YouTube stars. Jamie Curry Net Worth: $92,000YouTube Has Revolutionized Education
YouTube is chock full of how to videos, tutorials and lectures. If you have a question or want to know how something is done all you have to do is search for it in YouTube and odds are there is an educational video waiting to teach you everything you need to know. In fact, some people are even beginning to use YouTube as a tool for offering a free education to people around the world. For instance, hedge fund analyst Salman Khan quit his job to start offering a free education on the web, via YouTube. Through the 'Khan Academy', Khan offers over 1,400 tutorials, teaching about everything from math and finance, to physics, chemistry and biology. With videos like Khan's on YouTube, all that a person needs is an internet connection and they have access to a fantastic education, even in third world countries. If you ask me, I'd say this is pretty incredible and revolutionary.
Tyler Oakley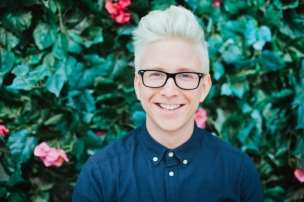 Tyler Oakley is a worldwide YouTube sensation with a quirky sense of humour that put him at the forefront of gay politics and culture. He won a Teen Choice Award for Most Popular Male Web Star in 2014. He has earned over 8 million subscribers on his YouTube channel. He is a close friend and frequent collaborator with Troye Sivan. Tyler Oakley figured out social media's power to launch a brand – in this case, his own – long before most corporations even created Twitter accounts. Oakley uploaded his first public YouTube video in 2007, and then only three years later was offered a national marketing campaign with YouTube. He's obsessed with pop culture – at one point a self-proclaimed "professional fangirl" for One Direction – and charmingly honest, especially about his life as a young gay person. The 26-year-old, who describes himself as "a twink from the Internet," currently counts 7.5 million YouTube subscribers and 4.6 million Twitter followers. There are some people who don't want to acknowledge the power of the Internet, but in 2015 social media is a powerful machine. Oakely's Internet presence – a majority of his followers are teens – even caught the attention of the White House, who reached out to him to interview first lady Michelle Obama. When Oakley posted the trailer for his upcoming documentary "Snervous," it soon (#SnervousTrailer) trended on Facebook. He'll soon be in homes across America as he's slated to appear on the upcoming season of CBS's "Amazing Race." Oakley's rise to Internet prominence, though, didn't happen overnight, and his recently released collection of humour essays "Binge" discusses his Internet journey. It seems like a wave of YouTubers have been dropping books lately, but Oakley's stands out, because his topics range from the silly "20 Things I'd Do If I Were Beyoncé for the Day" to the very serious such as his struggle with an eating disorder. To some, 26 might seem young to write a memoir or personal essay collection, but Oakley uses his unique perspective on YouTube to write a touching and timely book. In "Binge," already a New York Times bestseller, readers find Oakley at his realest. Oakley's net worth is estimated to be $2 million as of 2015.
YouTube offers a platform for spreading truth and inciting change. YouTube has given people around the globe a platform through which they can post videos to show the world, first-hand, what is going on in their countries; to show the world the reality of situations that may not be being broadcast on the news or may be hidden by the government; and to let people know about different issues that they may not have heard about and getting viewers to take action. Non-profit organizations, fundraising teams and more have used YouTube to spread the word about everything from the death penalty to saving the rainforests with web video activism on YouTube. Millions of dollars have been raised and petitions have been signed as the result of YouTube campaigns. But what is really amazing is the way YouTube has revealed the truth about various political situations and evens around the globe. One of the most amazing examples of YouTube as a platform for spreading the truth is the story of Neda Agha-Soltan, who was killed in protests over the Iranian election of 2009. The world had no idea what was going on in Iran until a video of Neda being killed was uploaded to YouTube. It spread like wildfire and soon the entire world jumped into action, doing what they could to stop the troubles in Iran and show their support.
For me, one of the most amazing things about YouTube is its ability to make the world smaller. And, no, I don't mean that YouTube has literally shrunken down the globe. What I mean is that YouTube has given us the power to travel the world with a single click. Sure, before YouTube existed we could learn about distant countries and cultures by reading books and articles online, watching documentaries and looking at published pictures. But YouTube allows us to take things a step further and learn about places and cultures around the world from the actual people who live there. YouTube has given people around the globe a platform through which they can post videos to show the world, first-hand, what is going on in their countries; to show the world the reality of situations that may not be being broadcast on the news or may be hidden by the government; and to let people know about different issues that they may not have heard about and getting viewers to take action. YouTube may have started off as an online media page to share videos about yourself and your interests, but today it has transformed into a career path for so many people and a way to see the world through others eyes.
Bibliography:
https://www.thinkwithgoogle.com/case-studies/bethany-mota.html
http://www.stuff.co.nz/entertainment/67435984/kiwi-internet-sensation-jamie-curry-up-for-award
https://en.wikipedia.org/wiki/Tyler_Oakley
http://www.famousbirthdays.com/people/tyler-oakley.html
 http://www.adweek.com/socialtimes/youtube-changed-the-world/27206
www.the-net-worth.com/2015/05/bethany-mota/
Cite This Work
To export a reference to this article please select a referencing stye below:
Reference Copied to Clipboard.
Reference Copied to Clipboard.
Reference Copied to Clipboard.
Reference Copied to Clipboard.
Reference Copied to Clipboard.
Reference Copied to Clipboard.
Reference Copied to Clipboard.
DMCA / Removal Request
If you are the original writer of this essay and no longer wish to have your work published on UKEssays.com then please: